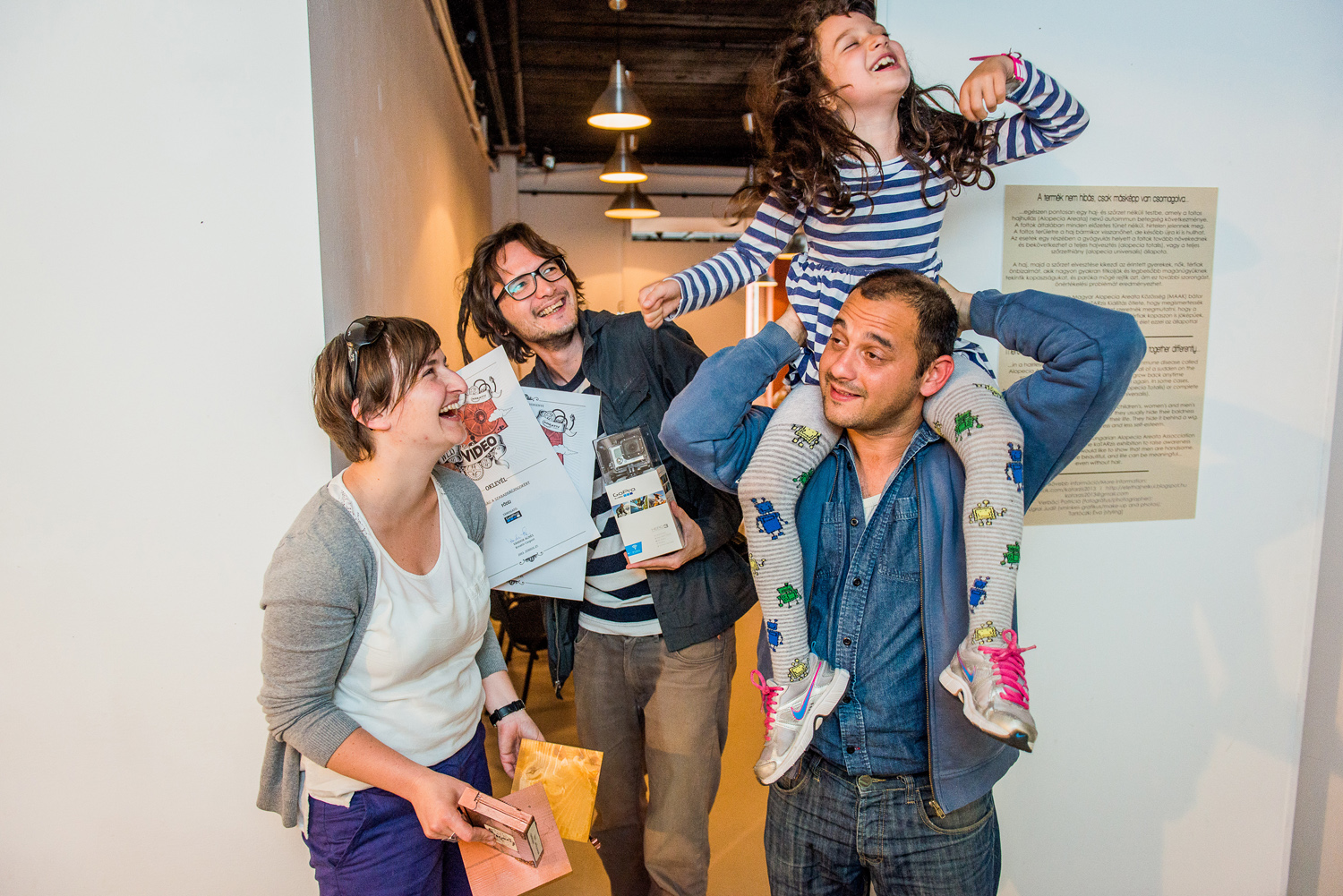 At the Award Ceremony: Anita Vodál of the Roma Program, István Gábor Takács and Róbert Bordás of the Roma Program and Róza.

It is the third year in a row that we've won first prize at Kreatív magazine's annual Web Video Contest.

This time we won the first prize for our movie 'InSite: Not Just Injecting But Connecting.' InSite is the only legally-operating injecting facility in North America, supervising more than a million injections since 2003, without a single death. Our fifteen-minute documentary introduces the services of InSite, and their heroic fight with a government that has tried everything to shut the program down - so far without success. The movie, produced by István Gábor Takács and Péter Sárosi, can be watched here: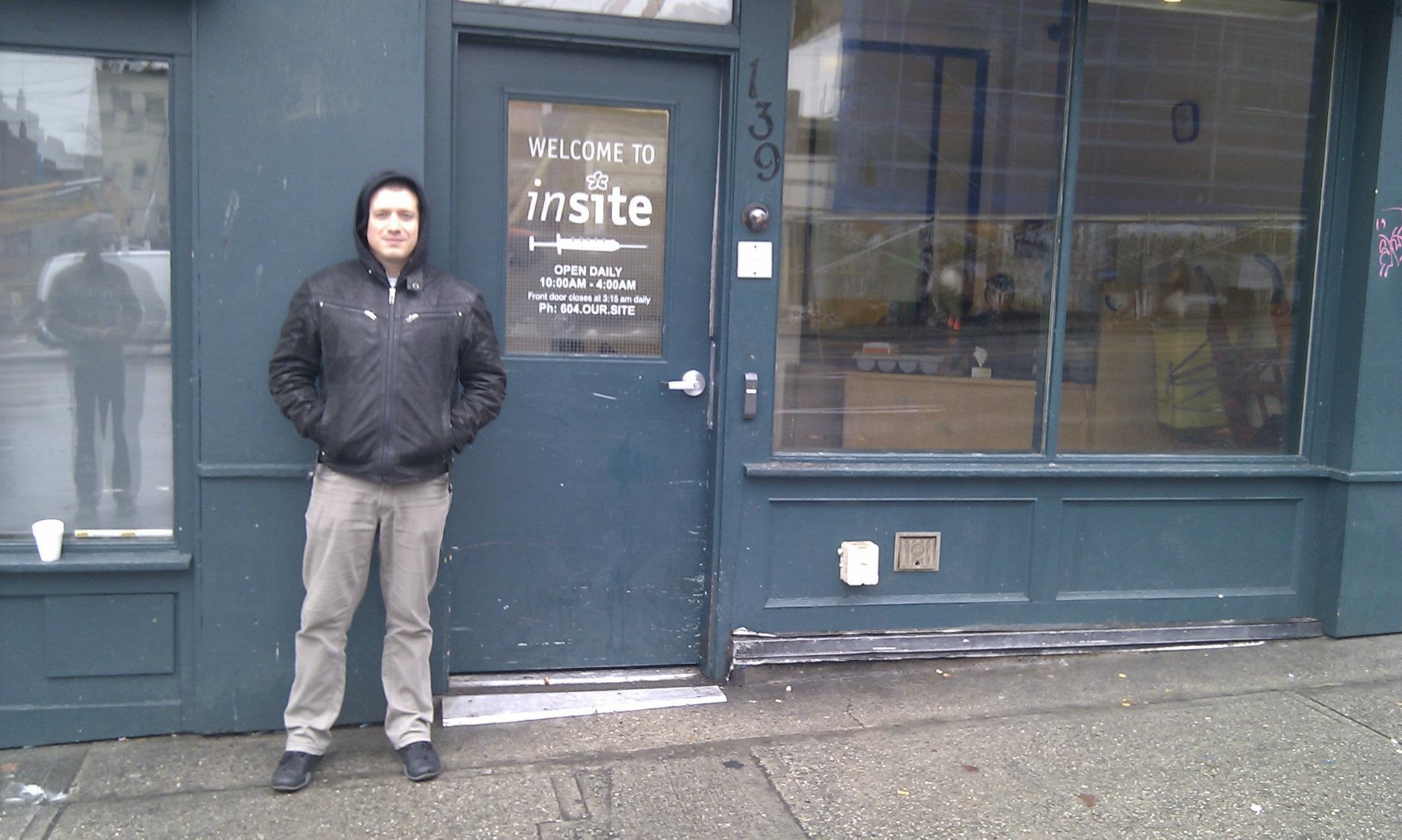 Péter Sárosi, head of the HCLU's Drug Policy Program, in front of InSite at the break of filming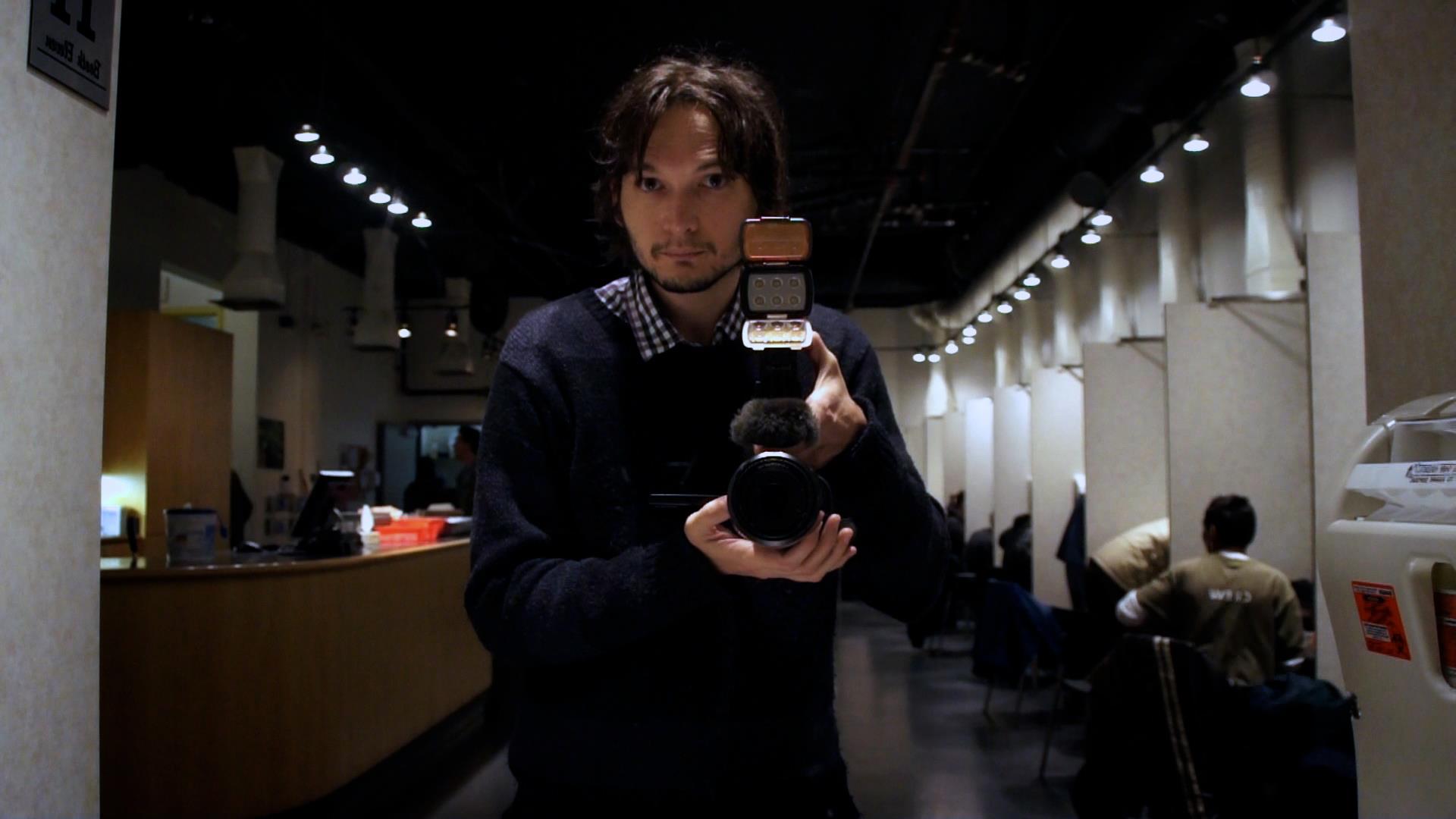 István Gábor Takács, head of the HCLU's Video Advocacy Program during filming at InSite

We also submitted the HCLU's series, entitled "Peculiar Neighbours of Ours: People with Disabilities in Hungary", which seeks to cover the situation of people with mental disability, multiple disabilities, and autism. These movies were produced by Tamás Verdes, Róbert Bordás and Melinda Zsolt.
For the report category, we put forward our movie, "For a Better Future: We don't patrol, we observe." The uniformed "For a Better Future Union", tied to the radical right wing party Jobbik, has appeared in Magyarbánhegyes. They say they are there to protect civilians, but in truth they terrorise and frighten Roma people and children. Locals say police are failing to protect them. Uniformed patrolling activity by paramilitary groups has been banned after Gyöngyöspata, but it has continued in Magyarbánhegyes. In our movie, locals tell us how they are being frightened by them, and also, how there was no trouble between Roma and non Roma citizens in the village.


(For English subtitles click on the "cc" button at the bottom of the video)

The Jury gave us the main prize, a GoPro Hero 3 camera, which makes us very happy as we will use it a lot! The Jury said they gave us the award for the humane approach we take in our films that deal with very important issues.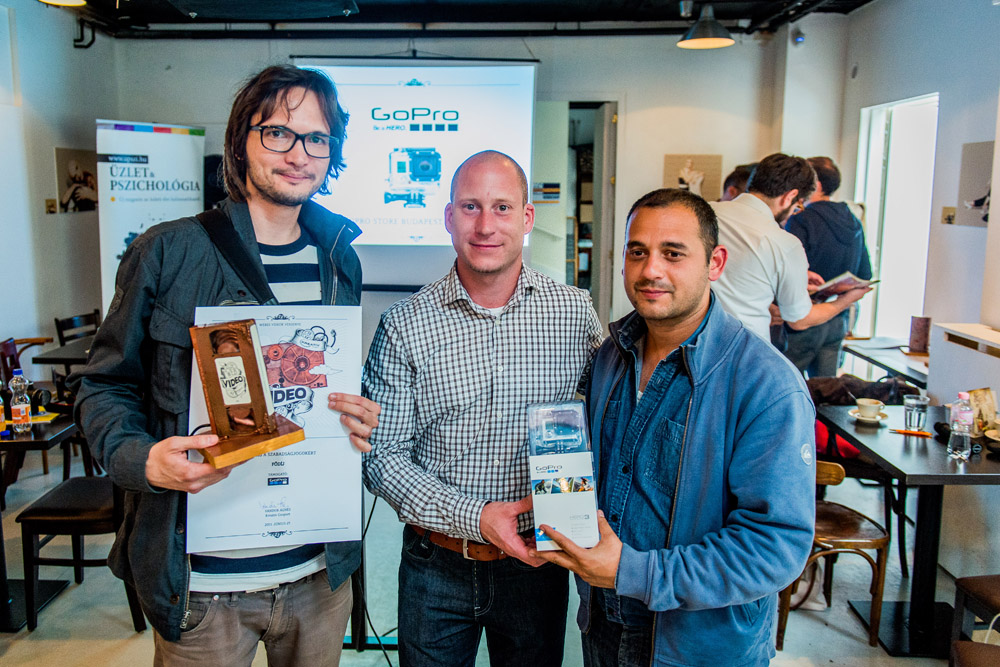 Receiving the GoPro Cam!

István Gábor Takács
HCLU